"Mountain people helping mountain people." - It's Who We Were Then And It's Who We Are Now

Our Patients | Our Family | Our Heart
Our Heart Is in the Home. When Mount Evans was founded in 1980 our motto was "Mountain people helping mountain people." It's who we were then and it's who we are now. Our heart has always been and will always be in the home and with our patients. Our mission is special and there isn't a day that passes that we don't realize how lucky we are to know, love and care for the extraordinary people in our mountain community. We also recognize that we couldn't do what we do without the backing of a remarkable community.
Throughout the next year, we plan to share our stories. We hope to touch your heart in much the same way as our patients touch ours. We also want you to know us and why we do what we do.
Please follow along in Colorado Serenity Magazine, Canyon Courier, Clear Creek Courant and the 285 Hustler as well as our social media pages to learn why Our Heart is in the Home. We think you'll be inspired.
Don Sypert underwent his first brain surgery on May 17, 2011. It marked the beginning of what's become a 10-year battle with a malignant brain tumor. He's undergone three surgeries, chemotherapy, radiation and spent two and a half years participating in a clinical trial for an experimental drug.
Read More »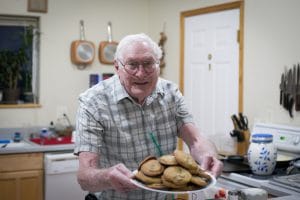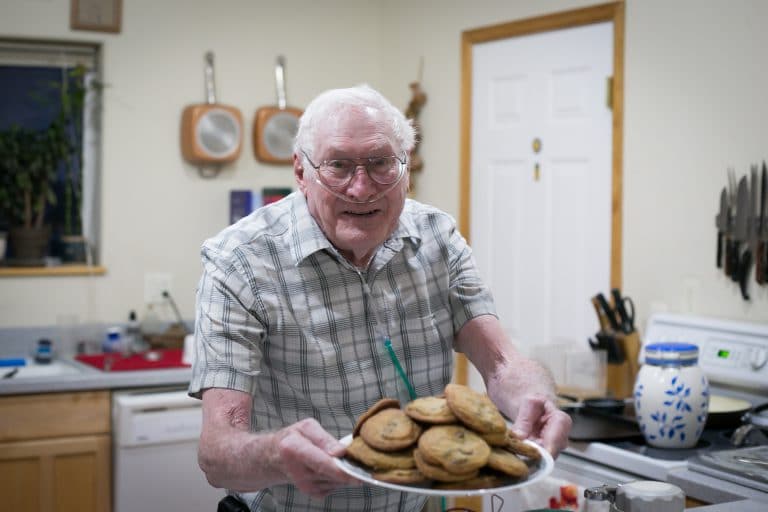 Unlike a lot of people who move to Colorado, Ray didn't come here for the mountains, he was far more interested in a therapeutic treasure tucked inside them. A psychological social worker by profession, Ray served as the director of Forest Heights Lodge for 35 years. He dedicated his life's work and heart to helping boys struggling with emotional, behavioral, academic and social issues.
Read More »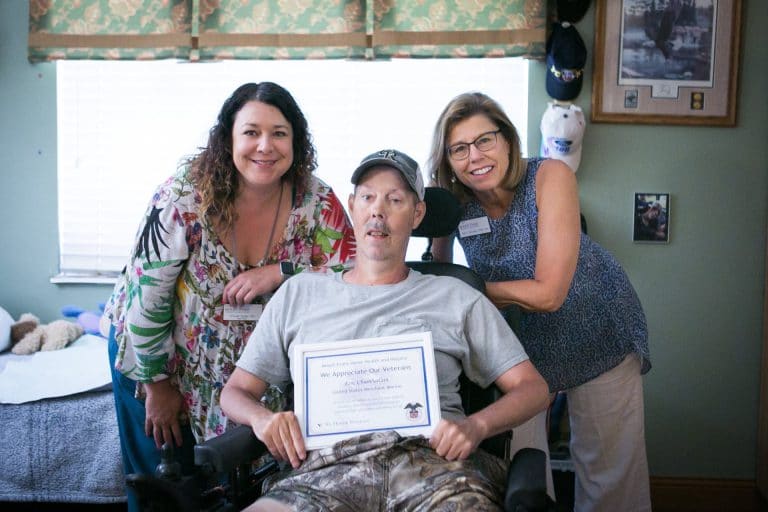 There are more than 18.2 million Veterans in the United States who have protected and served our country. Of these, more than half, are over the age of 65. There is a growing recognition, both here at Mount Evans and throughout the country, of the need to provide Veteran-centered care to our servicemen and servicewomen.
Read More »
My job is to raise funds to make sure the staff at Mount Evans is here to take care of everyone in our community for in-home medical needs whether you are in a car accident, have a serious illness, or need end-of-life hospice care. Last year, our clinical team conducted over 25,000 patient visits across a four-county service area regardless of the patient's ability to pay. There is a good chance someone near you has received our services. Join me in donating to Mount Evans!"
Read More »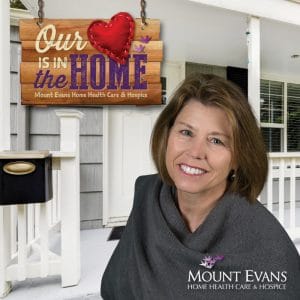 For more than a decade, Mary has been helping mountain residents and their families navigate the hospice waters in a way that is meaningful and provides the greatest comfort.
Read More »
Debbie Schwartz is the first person and the first smile people see when they walk through Mount Evans' doors. Since 2012, she's been greeting visitors, clients and staff. When she's not working at Mount Evans, she gives her time as a volunteer with the Mount Evans Memory Quilters.
Read More »