"Mountain people helping mountain people." - It's Who We Were Then And It's Who We Are Now

Our Patients | Our Family | Our Heart
Our Heart Is in the Home. When Mount Evans was founded in 1980 our motto was "Mountain people helping mountain people." It's who we were then and it's who we are now. Our heart has always been and will always be in the home and with our patients. Our mission is special and there isn't a day that passes that we don't realize how lucky we are to know, love and care for the extraordinary people in our mountain community. We also recognize that we couldn't do what we do without the backing of a remarkable community.
Throughout the next year, we plan to share our stories. We hope to touch your heart in much the same way as our patients touch ours. We also want you to know us and why we do what we do.
Please follow along in Colorado Serenity Magazine, Canyon Courier, Clear Creek Courant and the 285 Hustler as well as our social media pages to learn why Our Heart is in the Home. We think you'll be inspired.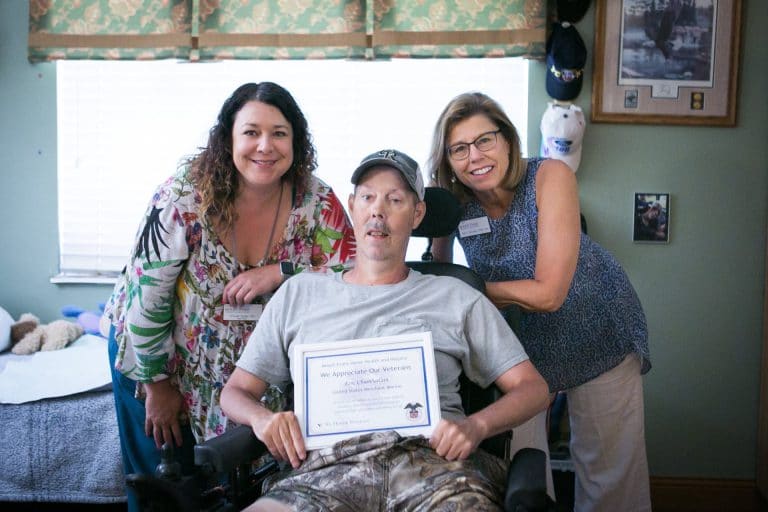 There are more than 18.2 million Veterans in the United States who have protected and served our country. Of these, more than half, are over the age of 65. There is a growing recognition, both here at Mount Evans and throughout the country, of the need to provide Veteran-centered care to our servicemen and servicewomen.
Read More »
Richard Cox keeps an envelope in his room. If he didn't offer to show it to you, you likely wouldn't notice it. To the unknowing eye, it simply looks like a well-worn envelope. What makes it special is what it holds – a carefully curated collection of extraordinary moments from a life lived with purpose.
Read More »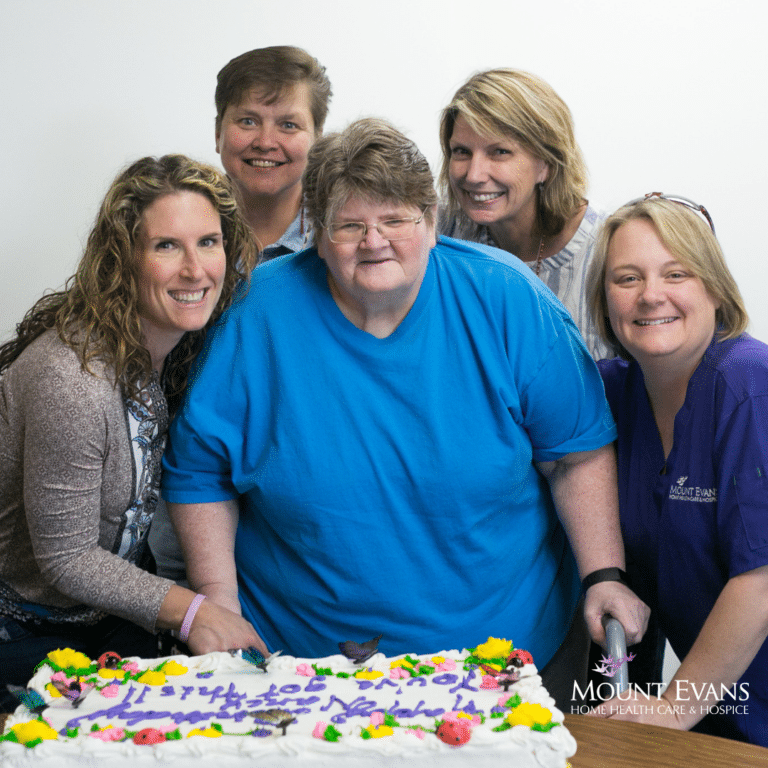 The simple act of putting one foot in front of the other is one of those things that most of us take for granted. It's not until we are faced with the prospect of losing this ability or having to relearn it that we realize how it important it is to our health, happiness and independence.
Read More »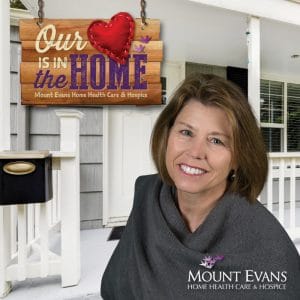 For more than a decade, Mary has been helping mountain residents and their families navigate the hospice waters in a way that is meaningful and provides the greatest comfort.
Read More »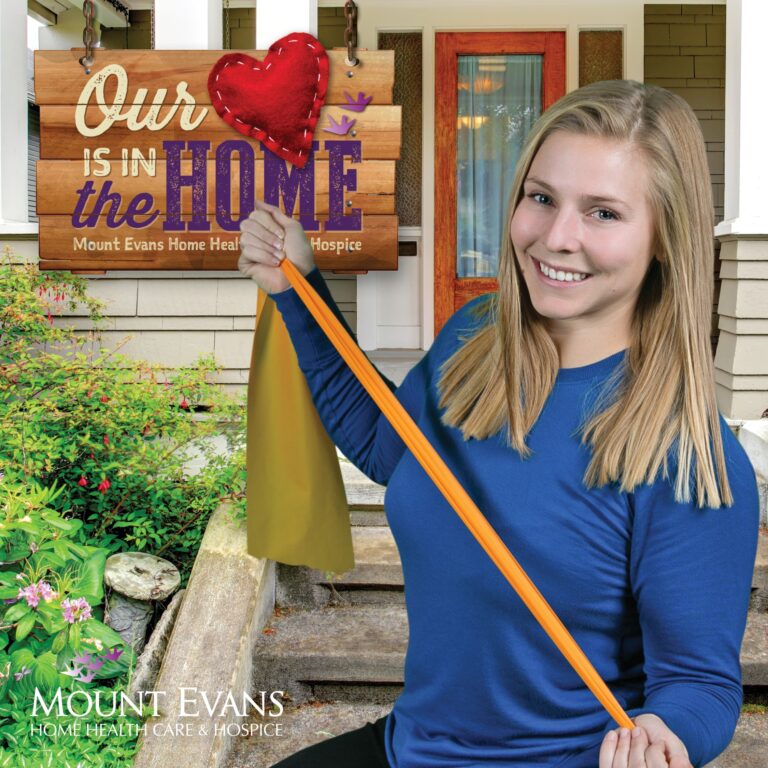 Physical Therapist Like many of her coworkers, Christie Smith wanted to work in the mountain community where she lives. She joined Mount Evans as a physical therapist
Read More »
Katie Mullen started working with Mount Evans 10 years ago as a Home Health Aide because she wanted to give back to the community she grew up in. Now she's part of the team that coordinates Mount Evans' extraordinary care.
Read More »