"Mountain people helping mountain people." - It's Who We Were Then And It's Who We Are Now

Our Patients | Our Family | Our Heart
Our Heart Is in the Home. When Mount Evans was founded in 1980 our motto was "Mountain people helping mountain people." It's who we were then and it's who we are now. Our heart has always been and will always be in the home and with our patients. Our mission is special and there isn't a day that passes that we don't realize how lucky we are to know, love and care for the extraordinary people in our mountain community. We also recognize that we couldn't do what we do without the backing of a remarkable community.
Throughout the next year, we plan to share our stories. We hope to touch your heart in much the same way as our patients touch ours. We also want you to know us and why we do what we do.
Please follow along in Colorado Serenity Magazine, Canyon Courier, Clear Creek Courant and the 285 Hustler as well as our social media pages to learn why Our Heart is in the Home. We think you'll be inspired.
Don Sypert underwent his first brain surgery on May 17, 2011. It marked the beginning of what's become a 10-year battle with a malignant brain tumor. He's undergone three surgeries, chemotherapy, radiation and spent two and a half years participating in a clinical trial for an experimental drug.
Read More »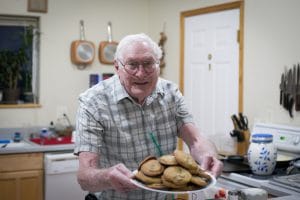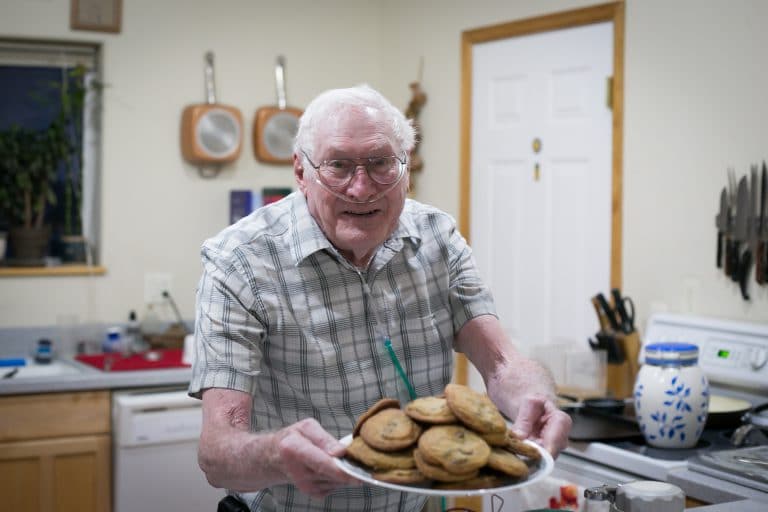 Unlike a lot of people who move to Colorado, Ray didn't come here for the mountains, he was far more interested in a therapeutic treasure tucked inside them. A psychological social worker by profession, Ray served as the director of Forest Heights Lodge for 35 years. He dedicated his life's work and heart to helping boys struggling with emotional, behavioral, academic and social issues.
Read More »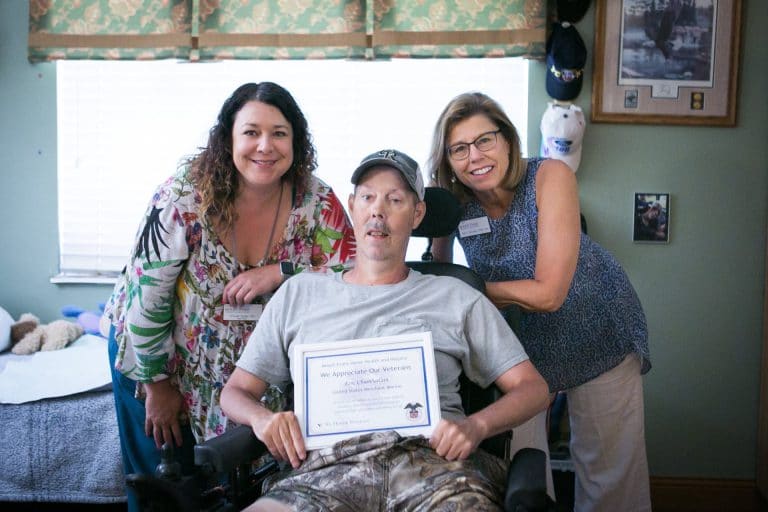 There are more than 18.2 million Veterans in the United States who have protected and served our country. Of these, more than half, are over the age of 65. There is a growing recognition, both here at Mount Evans and throughout the country, of the need to provide Veteran-centered care to our servicemen and servicewomen.
Read More »
"A lot of patients tell me how grateful they are. Often patients think that entering into hospice means they have to go into a facility. Our care allows them to keep their independence. It makes me feel good knowing I am there for them and that my care allows them to stay in their home and not be uprooted near the end of life."
Read More »
"For people who don't want to leave their mountain, our hospice care means a lot. It's a gift to be in your own home, in your own bed with your family around. It's really an honor to help them on their final journey."
Read More »
For 27 years, Wendy has been helping patients and their families adjust to health issues and identifying ways to make their lives easier.
Read More »