---
Registered Nurse
Shannon Savocchi has been a part of the Mount Evans family for more than six years. As a registered nurse, she provides care for people in their home after serious illness, accidents and at the end-of-life. Her goal is simple – to keep people in their home where they are their most happy.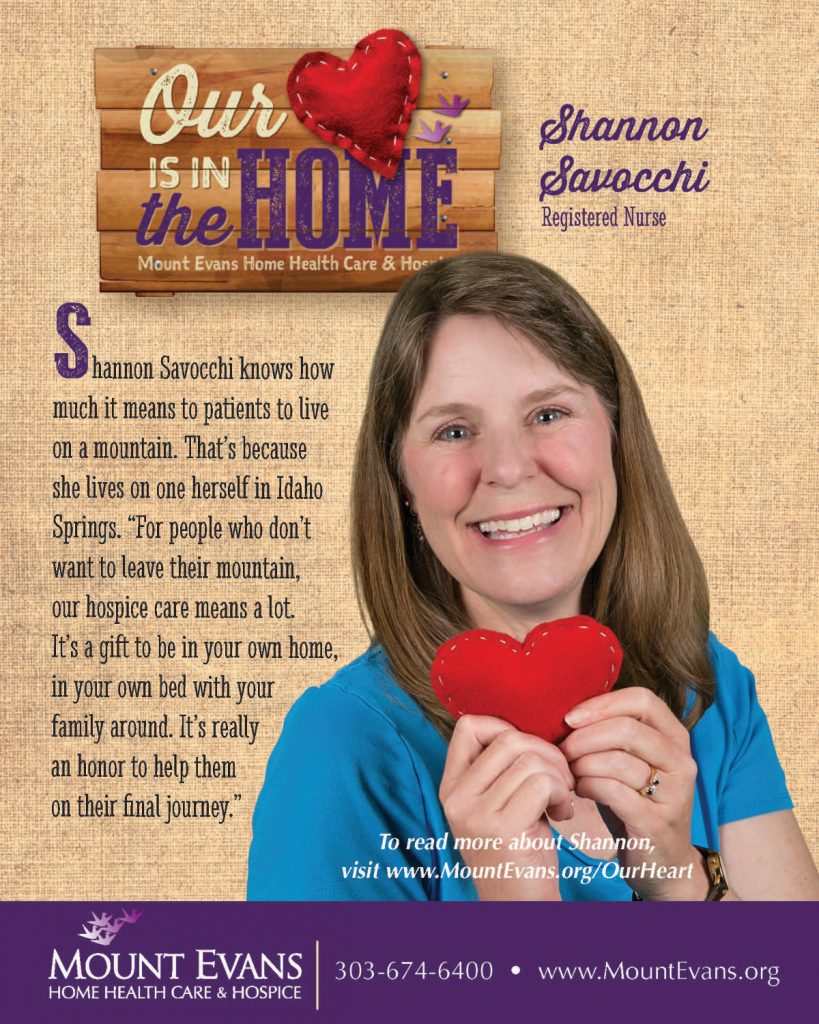 "I think it means the world to them," explains Shannon Savocchi. "It's less invasive, they can sleep in their own bed, eat their own food, and be with their families and not in an institution."
As a hospice and home health care nurse, for Shannon recognizes that every day is an opportunity to do something, whether it's big or little, that makes a huge difference in somebody's life.
"It can be sad at times, but it's not depressing. It's really an honor to be with people and help them in that final journey. In hospice, you don't have to constantly do things that hurt people as far as medical procedures. We get to help keep them comfortable."
Shannon knows how much it means to patients to live on a mountain and she knows how much it means to them to have a care team willing to come to them. That's because she lives on one herself in Idaho Springs.
"For people who don't want to leave their mountain, our hospice care means a lot. If it wasn't for us, there are patients who wouldn't have care. They would just be on their own. For somebody to actually drive up to the top of their mountain, maybe even in the middle of winter to help them, see them, and make sure they are doing OK, I mean that's a big deal."