Our Focus of Treatment is on Comfort Care and Maximizing the Quality of Life

End-of-Life Care and Support
We believe end-of-life care should allow patients and their families to focus on spending precious time with the ones they love. We want their days to be filled with as much love and as little pain as possible. We are committed to meeting the physical, emotional and spiritual needs of people in our mountain community who have been diagnosed with a terminal illness. We enable patients and their loved ones to face this difficult time with strength, dignity and acceptance. Our caregivers gently guide families through the last chapters of a life with a compassionate heart. 
Hospice is a program of care that provides physical, emotional, and spiritual support for people who have been diagnosed with a terminal illness or injury and given a prognosis of six months or less to live. Hospice neither prolongs life nor hastens death. The focus of treatment is on comfort care and maximizing the quality of life.
What Services are Included with Hospice?
Each patient and their family in our hospice program are cared for by doctors, registered nurses, chaplains, social workers and certified nursing assistants. A dedicated team of volunteers also provide companionship, respite care and complementary therapies.
Nursing visits for pain and symptom control
Certified Nursing Assistant (CNA) visits to help with personal care
Medical social services for support and counseling for the patient, family and caregivers
Physical, occupational, and speech therapies for energy conservation and symptom management
Spiritual support and counseling
Volunteer visits for respite for caregivers
Bereavement support for family members after the patient's death
Where is Hospice Care Provided?
We provide hospice services 24 hours a day, 7 days a week in the place that the patient calls home whether that be their own home, a friend or relative's home, a nursing home or an assisted-care facility. Hospice is not a specific place—it is a specific type of care provided.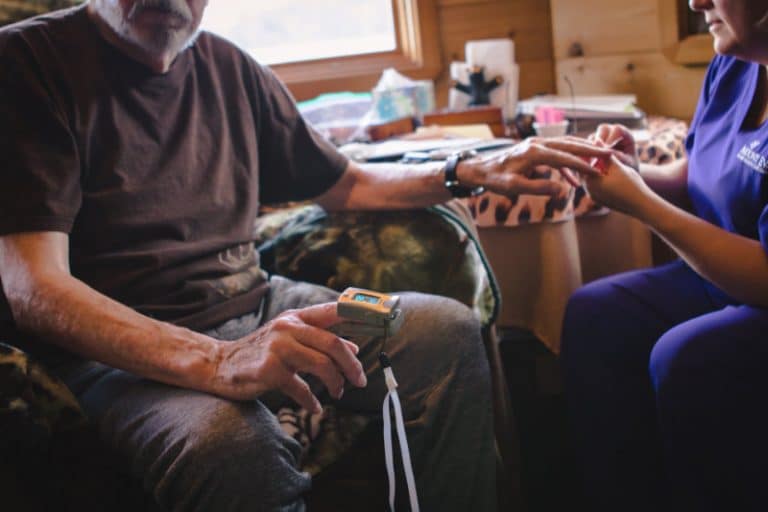 When is it Time for Hospice?
Deciding to begin hospice is a very sensitive choice and should be made when the patient feels it is time to focus on comfort rather than cure. We often hear families say that they wish they'd called Mount Evans sooner. Patients who begin hospice care earlier have the opportunity to make use of our expertise in helping with pain control and symptom management.
If you or a loved one is experiencing frequent visits to the emergency room, a decline in your ability to perform daily tasks, an increase in falls, changes to your mental abilities, progressive weight loss and skin tears, infections, or other signs of deteriorating health, it may be time to have the hospice conversation. If you or your loved one's condition improves during hospice care, you have the option to end hospice care.
Hospice is a benefit covered by Medicare, Medicaid, the Veterans Administration and most private insurance plans. Because we believe hospice is a benefit that should be available to all people, we are committed to making sure our patients and their families receive the support they need, regardless of their ability to pay.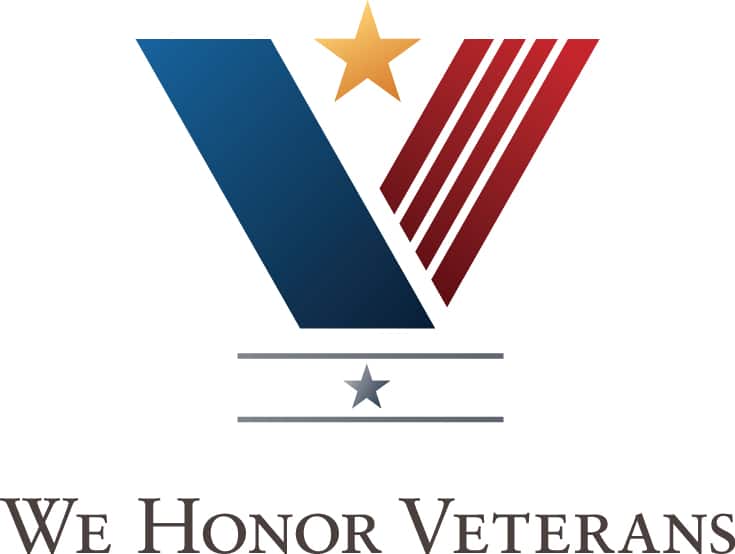 Specialized Care for Veterans
At Mount Evans, we provide specialized services for Veterans and their families to identify issues that may impact their end-of-life experience. We are committed to providing the highest levels of comfort, care and support to the men and women in our mountain community who have served our country. It's why we participate in the nationally based We Honor Veterans program.
By recognizing and addressing the physical, mental and emotional wounds that often intensify as Veterans age, we hope to give them the dignity they deserve and guide them to a more peaceful ending.
To learn more or request information on our hospice care services, please call
303-674-6400
or visit our
Contact Us
page. With permission, our team can contact your doctor to determine whether you or your loved one could benefit from our care.
Touching Stories About Hospice Care

A Mother's Love Runs Strong
"They took the most horrible experience in the world and made us feel cared for, love and listened to. I'd always been afraid of the word hospice until we had our encounter with hospice, and now, to me, hospice is one of the most beautiful words in our language."
– Gil Schaenzle