Our Local Care Is Recognized Nationally for its Quality
Since 1980 - Forty Years of Caring for Our Colorado Mountain Community
When Mount Evans was founded 40 years ago, our motto was "Mountain people helping mountain people." It's who we were then and it's who we are now. We believe the patients and families who turn to us for help deserve extraordinary care. We serve the most frail, the most vulnerable and the most in need of our medical expertise.
A nonprofit 501(c) (3) agency founded in 1980, Mount Evans provides compassionate and experienced care to individuals and families, including home health, palliative care, and hospice. In addition to medical services, Mount Evans offers grief support, caregiver support, community health services and education.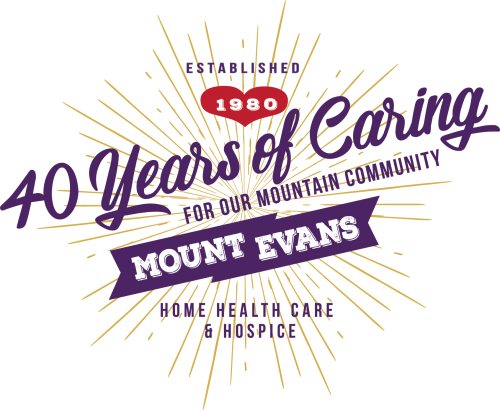 Mount Evans serves the mountain community by providing compassionate and experienced care during challenging times.
We are Medicare and Medicaid certified for hospice and home health care. Mount Evans is also licensed and certified by the Colorado Department of Health Facilities as a hospice and home health care provider.
We accept Medicare, Medicaid, and most commercial insurances.
"I think at the end of the day, love is our secret formula. It's what makes us successful."
Keri Jaeger, President & CEO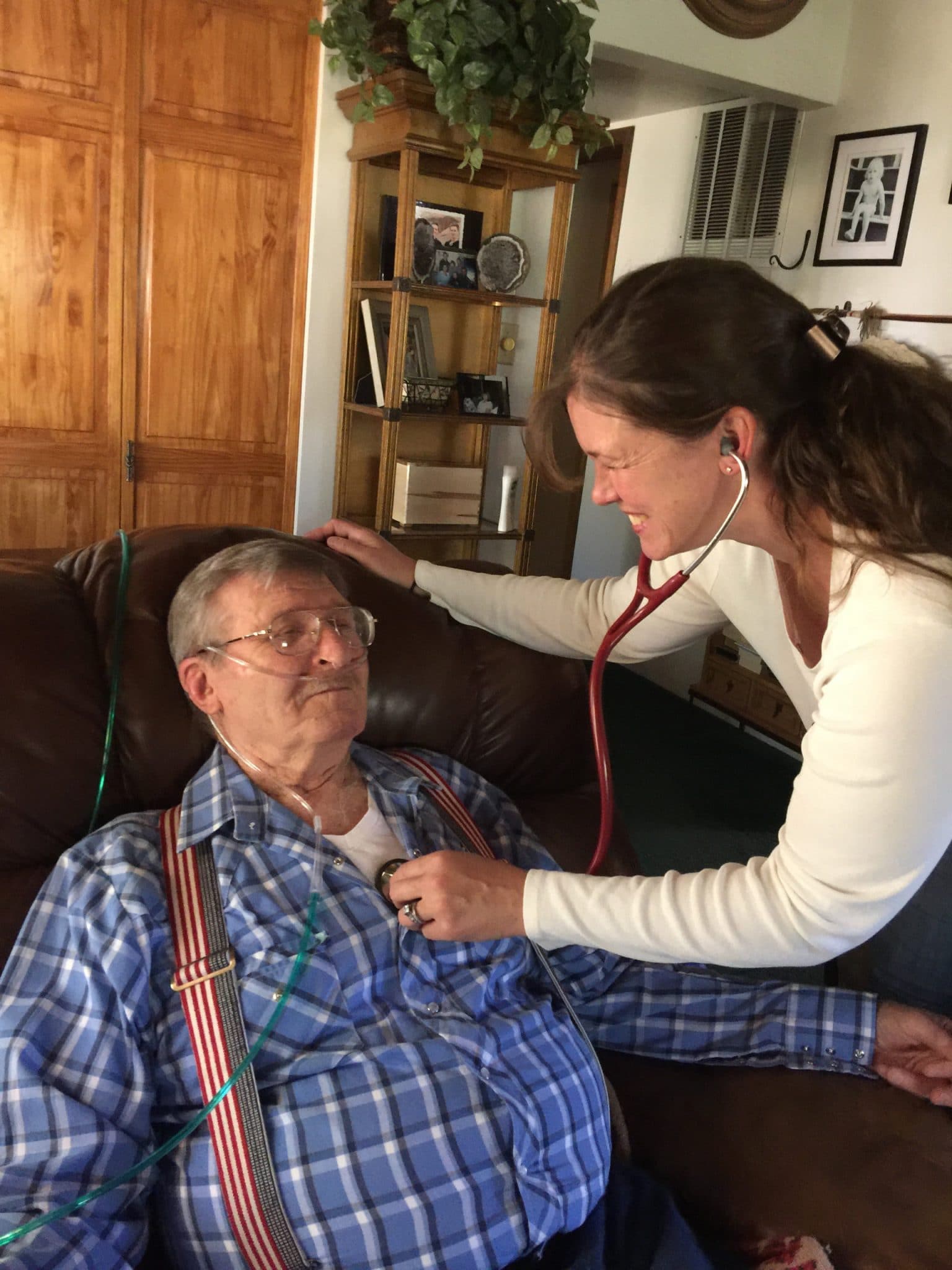 In response to the community's need for hospice care—allowing terminally ill patients to die with dignity in the comfort of their own homes—a group of volunteers founded Mount Evans Hospice in Evergreen, Colorado, in 1980. Mount Evans was one of the first hospice organizations in Colorado and served 15 patients in its first year.
Our first offices were in Carol Linke's (our agency's first executive director) basement. Because Medicare and Medicaid did not offer a hospice benefit at that time, Mount Evans became home health certified by Medicare in 1981.
As community needs evolved, home health care for non-terminal patients was added. Over the years, we have gained many other Medicare and Medicaid certifications, as well, including occupational therapy, physical therapy, speech therapy and hospice care for both Medicare and Medicaid. 
All of our fundraising projects and activities help Mount Evans care for underinsured or uninsured patients as well as support numerous services provided by Mount Evans, including grief counseling, respite care for family caregivers, and Camp Comfort, our bereavement camp for children. And that's really what we are all about—the patients and their families.
Mount Evans Home Health Care & Hospice serves the Colorado mountain communities of Jefferson, Clear Creek, Gilpin, and Park counties.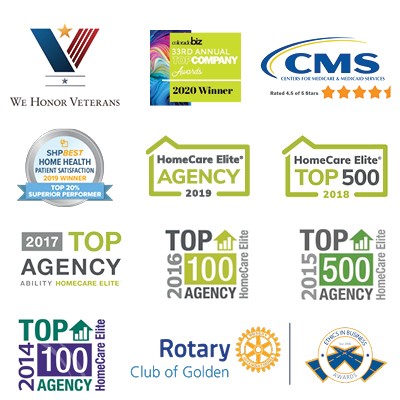 Our goal is to support our patients through their most challenging experiences. When one of our providers makes a visit, their sole concern is how to provide the best possible care to a patient. The last thing on their minds is winning awards, but when you care this deeply about your patients, it's hard for others not to take notice. This is why our local care is nationally recognized for quality.
Mount Evans has achieved 4.5 of 5 stars with the Centers for Medicare and Medicaid Services, exceeding the Colorado average (3.5 stars) and national average (3 stars). The agency has consistently ranked as a Home Care Elite Agency since 2012.
Our foothills area partners helping to make a difference in our mountain community.