"Mountain people helping mountain people." - It's Who We Were Then And It's Who We Are Now

Our Patients | Our Family | Our Heart
Our Heart Is in the Home. When Mount Evans was founded in 1980 our motto was "Mountain people helping mountain people." It's who we were then and it's who we are now. Our heart has always been and will always be in the home and with our patients. Our mission is special and there isn't a day that passes that we don't realize how lucky we are to know, love and care for the extraordinary people in our mountain community. We also recognize that we couldn't do what we do without the backing of a remarkable community.
Throughout the next year, we plan to share our stories. We hope to touch your heart in much the same way as our patients touch ours. We also want you to know us and why we do what we do.
Please follow along in Colorado Serenity Magazine, Canyon Courier, Clear Creek Courant and the 285 Hustler as well as our social media pages to learn why Our Heart is in the Home. We think you'll be inspired.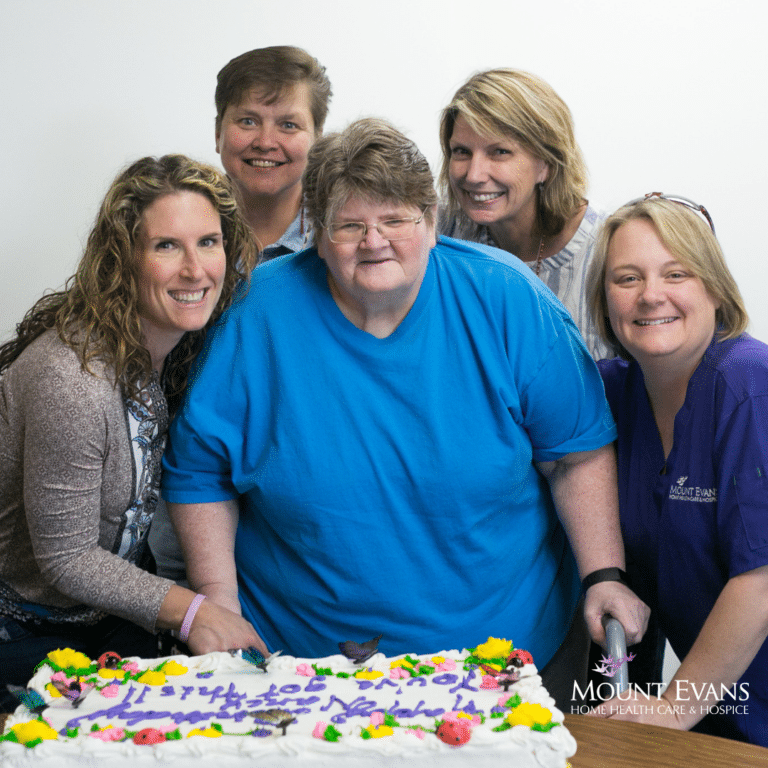 The simple act of putting one foot in front of the other is one of those things that most of us take for granted. It's not until we are faced with the prospect of losing this ability or having to relearn it that we realize how it important it is to our health, happiness and independence.
Read More »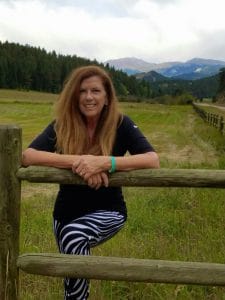 "She was our life, our joy, our hearts," explains Gil Schaenzle, Anna's mom. "Anna was the whole package … intelligent, beautiful and athletic. She had a big heart and was generous. I always felt humbled that God had chosen me to be her mom."
Read More »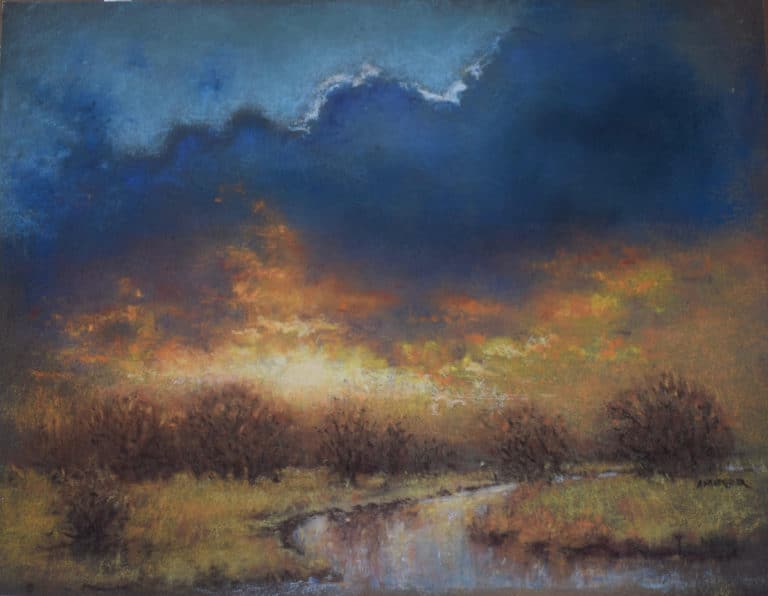 Night fell upon the Ambrosier family in September of 2015. Evergreen husband and father Aaron Ambrosier, 44, checked into St. Anthony's Hospital with headaches and vision problems. He was given a heartbreaking diagnosis.
Read More »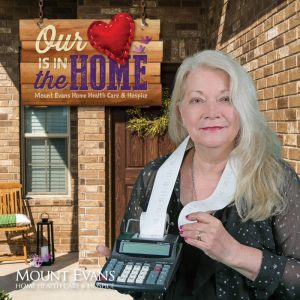 Kim is a perfect example of what makes Mount Evans special. She believes everything we say or do should be a benefit to the greater world.
Read More »
Doug is a wizard with numbers. He's been forecasting Mount Evans' financial future since 1998.
Read More »
For 27 years, Wendy has been helping patients and their families adjust to health issues and identifying ways to make their lives easier.
Read More »