"Mountain people helping mountain people." - It's Who We Were Then And It's Who We Are Now

Our Patients | Our Family | Our Heart
Our Heart Is in the Home. When Mount Evans was founded in 1980 our motto was "Mountain people helping mountain people." It's who we were then and it's who we are now. Our heart has always been and will always be in the home and with our patients. Our mission is special and there isn't a day that passes that we don't realize how lucky we are to know, love and care for the extraordinary people in our mountain community. We also recognize that we couldn't do what we do without the backing of a remarkable community.
Throughout the next year, we plan to share our stories. We hope to touch your heart in much the same way as our patients touch ours. We also want you to know us and why we do what we do.
Please follow along in Colorado Serenity Magazine, Canyon Courier, Clear Creek Courant and the 285 Hustler as well as our social media pages to learn why Our Heart is in the Home. We think you'll be inspired.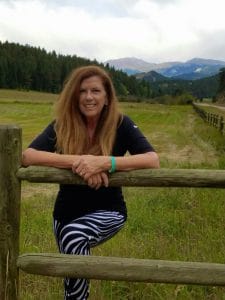 "She was our life, our joy, our hearts," explains Gil Schaenzle, Anna's mom. "Anna was the whole package … intelligent, beautiful and athletic. She had a big heart and was generous. I always felt humbled that God had chosen me to be her mom."
Read More »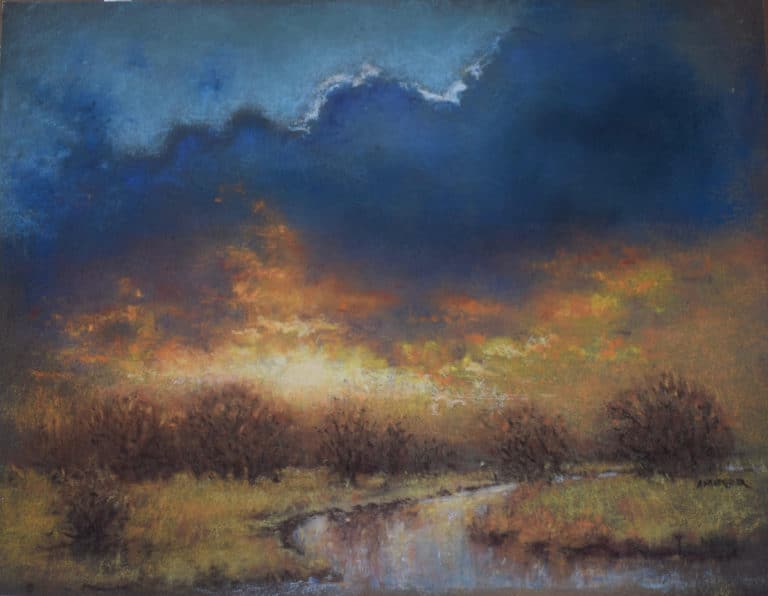 Night fell upon the Ambrosier family in September of 2015. Evergreen husband and father Aaron Ambrosier, 44, checked into St. Anthony's Hospital with headaches and vision problems. He was given a heartbreaking diagnosis.
Read More »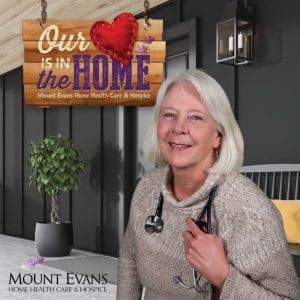 Judy is part of a specialty team at Mount Evans that cares for mountain residents diagnosed with serious illness who are seeking treatment for a cure or better ways to manage their condition. In other words, patients don't have to choose between treatment for their illness and palliative care; they can have both.
Read More »
Kristen primarily cares for hospice patients who live in facilities. When she visits, she often brings a bouquet of blooms or a plant to cheer up their room.
Read More »
"For people who don't want to leave their mountain, our hospice care means a lot. It's a gift to be in your own home, in your own bed with your family around. It's really an honor to help them on their final journey."
Read More »