"Mountain people helping mountain people." - It's Who We Were Then And It's Who We Are Now

Our Patients | Our Family | Our Heart
Our Heart Is in the Home. When Mount Evans was founded in 1980 our motto was "Mountain people helping mountain people." It's who we were then and it's who we are now. Our heart has always been and will always be in the home and with our patients. Our mission is special and there isn't a day that passes that we don't realize how lucky we are to know, love and care for the extraordinary people in our mountain community. We also recognize that we couldn't do what we do without the backing of a remarkable community.
Throughout the next year, we plan to share our stories. We hope to touch your heart in much the same way as our patients touch ours. We also want you to know us and why we do what we do.
Please follow along in Colorado Serenity Magazine, Canyon Courier, Clear Creek Courant and the 285 Hustler as well as our social media pages to learn why Our Heart is in the Home. We think you'll be inspired.
Richard Cox keeps an envelope in his room. If he didn't offer to show it to you, you likely wouldn't notice it. To the unknowing eye, it simply looks like a well-worn envelope. What makes it special is what it holds – a carefully curated collection of extraordinary moments from a life lived with purpose.
Read More »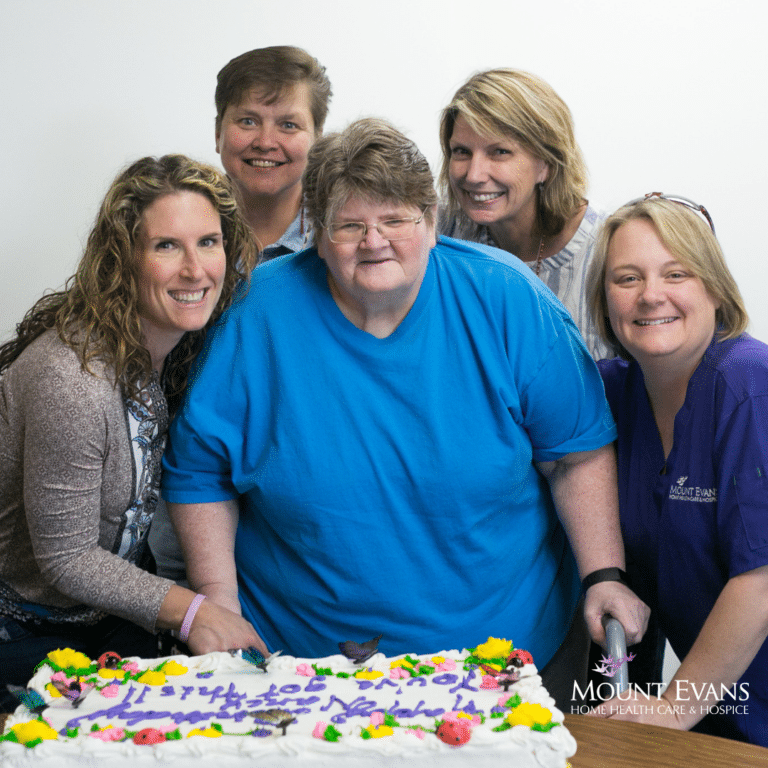 The simple act of putting one foot in front of the other is one of those things that most of us take for granted. It's not until we are faced with the prospect of losing this ability or having to relearn it that we realize how it important it is to our health, happiness and independence.
Read More »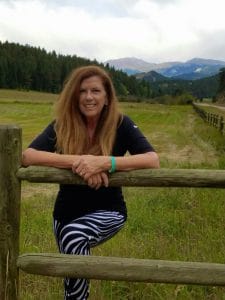 "She was our life, our joy, our hearts," explains Gil Schaenzle, Anna's mom. "Anna was the whole package … intelligent, beautiful and athletic. She had a big heart and was generous. I always felt humbled that God had chosen me to be her mom."
Read More »
"A lot of patients tell me how grateful they are. Often patients think that entering into hospice means they have to go into a facility. Our care allows them to keep their independence. It makes me feel good knowing I am there for them and that my care allows them to stay in their home and not be uprooted near the end of life."
Read More »
After more than 50 years working as a Registered Nurse, 12 of them for Mount Evans, Karen sees her volunteer work at Mount Evans as part of her ministry to the Evergreen community. "My experience and knowledge as an RN is used to support our palliative care team. I make phone calls to patients and providers and obtain necessary documentation so our nurse practitioners and social workers can stay focused on our patients. Through phone calls with patients, I can help them understand their illness and support them regarding their life choices. It's an honor to serve my community.
Read More »
Whether it was putting metal shelving together for the office, working on the Gala for 22 years, helping with the Freedom Run, or crafting Mount Evans Angels, Peggy Fetchenhier has been a treasured part of the Mount Evans family since 1980.
Read More »