---
This Colorado Gives Day, we are asking that you help us make home the safest place for patients in the mountain community to heal. Since the start of the pandemic, the question we have often been asked is, "Will you care for me if I'm diagnosed with COVID-19?". Our answer is yes. We have never turned anyone away for care and we never will.
"Being on the front line of patient care has been scary at times, but I have never had second thoughts about providing the same quality care that I was giving before the pandemic."

Kristen Bailey, RN
We provide care and comfort to all patients and we've been there to provide support and rehabilitation to patients who have been hospitalized with the virus and need help with their recovery.
Our Mount Evans family has an unwavering commitment to provide care and comfort to all who need it in the mountain community, but we need your help, now more than ever.
"COVID-19 has changed the way all health care providers practice. Enter home health: we take the care to the patients. Our ability to care for patients in their homes decreases the risk they would take by leaving their homes and keeps them on track on the road to recovery."

Michelle Glowacki, RN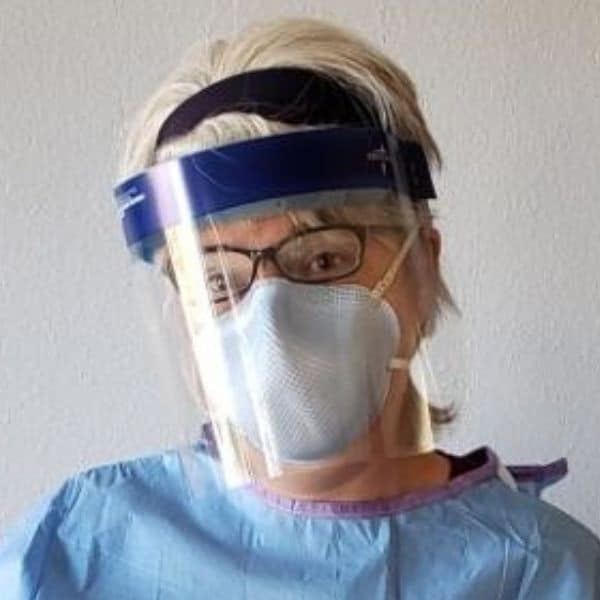 ---
Every dollar makes an impact …
$500
Pays for a week COVID-19 testing that we provide to our care teams and health care partners in the mountain community.
$250
Funds a physical therapy, occupational therapy or speech language pathology visit for a patient recovering from COVID-19.
$75
Provides a clinician with personal protective equipment for five patient visits.
Colorado Gives Day is December 8, 2020. Please support us by prescheduling your donation online now or making a gift on December 8 at www.coloradogives.org/mtevans
The option to preschedule donations began on November 1 and ends December 7, 2020.
---
How to Schedule Your Donation in Advance
To schedule a donation in advance, you'll need a free donor account.
Go to our donation page on ColoradoGives.org/mtevans or copy and paste www.coloradogives.org/mtevans into a browser.
Enter or select a donation amount.
Under Donation Frequency, make sure "Colorado Gives Day" is selected. This optionwill schedule the donation to process on Dec. 8, 2020 – Colorado Gives Day.
Complete additional fields and click "ADD TO CART."
When ready, click "PROCEED TO CHECKOUT." Log in to or create a donor account on ColoradoGives.org. Enter new or choose saved payment information.
Click "SUBMIT."
---
About Colorado Gives Day
Colorado Gives Day is an annual statewide movement to celebrate and increase philanthropy in Colorado through online giving. When you give online at ColoradoGives.org, 100% of your donation will come to Mount Evans and the value of your donation will be increased by the million-dollar Community First Foundation/FirstBank Incentive Fund. For example, if a nonprofit organization receives 10 percent of the total donations made on Colorado Gives Day, that same nonprofit receives 10 percent of the $1 Million Incentive Fund.
Thank you for your support of Mount Evans Home Health Care & Hospice during COVID-19. With your help, we will get through this together.