2021 Seasons of Our Mountains Calendar
The 2021 Seasons of Our Mountains Calendar are on sale now. This year, we are grateful for the opportunity to partner with the Evergreen Camera Club to host this time-honored tradition in our mountain community. The contest received more than 150 entries from across our four-county service area in Jefferson, Clear Creek, Park and Gilpin counties. We'd also like to express our thanks to the more than 1,600 community members who took the time to vote and help us select this year's winners.

Our online calendar ordering is sold out. If you'd like to purchase your calendar in person, please see our list of retail stores in the mountain community below.
2021 Seasons of Our Mountains Calendar
Enjoy a year of captivating photos in this full-color wall calendar. The Seasons of Our Mountains calendar showcases the talents of local photographers who have captured the scenery, wildlife and landmarks of our beautiful Colorado mountain communities.
Proceeds from all Mount Evans Home Health Care & Hospice holiday gifts will support in-home medical, hospice, and support services for residents in the mountain communities of Jefferson, Clear Creek, Gilpin, and Park counties, regardless of their ability to pay.
Buy Your Calendar Now at the Local Retailers Below.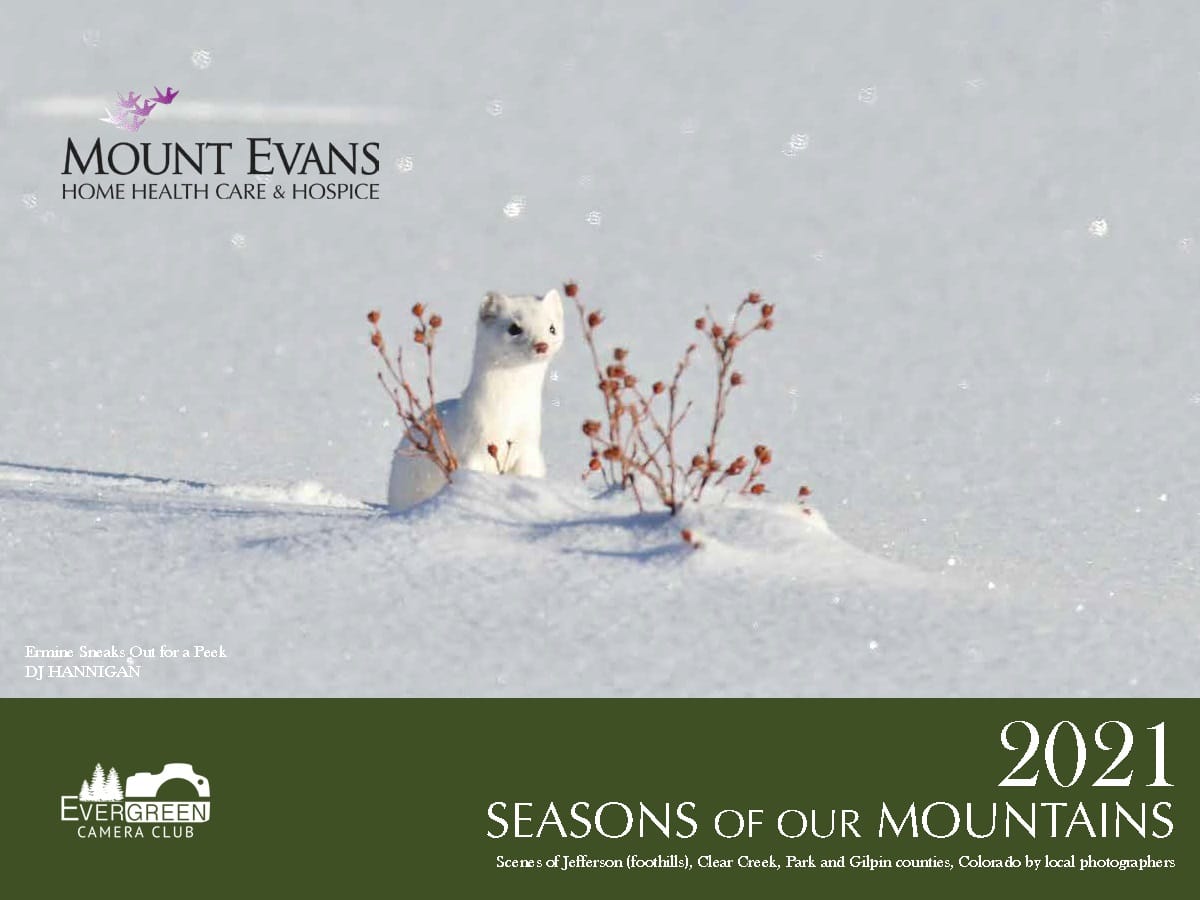 Where You Can Buy the 2021 Seasons of Our Mountains Calendars
Calendars are available for sale at the following mountain-area retailers:
EVERGREEN:
The Evergreen Gallery

GEORGETOWN:
Georgetown Visitor Center
Take a Peek - Look Inside the 2021 Calendar