Mount Evans Offers Community Blood Pressure and Foot-Care Clinics in Jefferson, Park, Clear Creek and Gilpin Counties

Foot and Blood Pressure Clinics
Mount Evans offers community foot-care clinics in Jefferson, Park, Clear Creek and Gilpin counties. There is no cost for the clinic, but donations of up to $20 are accepted from those who can pay. All foot care and assessment services are provided by Mount Evans Registered Nurses. Clients are asked to bring their own towels. See below for details.
Several clinics are temporarily on hold due to COVID19 Restrictions.
Please contact us at
303-674-6400
for updated locations.
WHERE:
Mountain Resource Center
10875 US Hwy 285, Conifer, CO 80433
WHEN:
Every other last Wednesday of the month (alternating with Park County)
INFORMATION / APPOINTMENTS:
Call the Mountain Resource Center at 303-816-9255
WHERE:
Park County Public Health Dept. – Basement of the Sheriff's Substation
59865 US Hwy 285, Bailey, CO 80421
WHEN:
Every other last Wednesday of the month (alternating with Jefferson County)
INFORMATION / APPOINTMENTS:
Call Mount Evans Home Health Care & Hospice at 303-674-6400
WHERE:
Project Support Senior Center
1402 Miner St., Idaho Springs, CO 80452
WHEN:
Every six weeks
INFORMATION / APPOINTMENTS:
No appointment necessary. For information call Cindy Sterner at 303-567-2382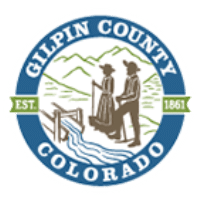 WHERE:
Gilpin County Community Center
2960 Dory Rd., Black Hawk, CO 80422
WHEN:
Every six weeks
INFORMATION / APPOINTMENTS:
Call Mary Ellen Makosky at 303-582-5444, ext. 1101
While warmly casual and decidedly social, Mount Evans' foot clinics aren't pedicure parties. The people who come for the chatter and chop are there because they need to be. Inconveniently situated at the furthest end of the human structure, the feet are simply out of many peoples' reach. Continue Reading – Conifer Foot Clinic
Read More »