Weekend Camps: 2024 dates TBD
Day Camp: 2024 dates TBD

Applications for our 2024 camps will open on February 1, 2024.
How Camp Comfort Makes A Difference
Founded in 1995, Mount Evans Home Health Care & Hospice's bereavement camp has helped more than 1,700 grieving children ages 6 to 12 find a path through their grief. Camp Comfort will be offering two weekend long camps in the mountains and one day camp for three days in metro Denver this summer.

For questions call: 303-674-6400.
Dear Parent or Guardian,
While issues of grief and loss are hard for anyone to handle, they can be especially confusing and painful for children. We invite your children to take part in what could be a positive, healing experience. Sharing with other children who are in similar situations and knowing that they are not alone can be very helpful. Children often carry a heavy burden when someone they love dies. Our hope is that Camp Comfort will assist children in understanding their loss. We cannot take your children's grief away. We will, however, give them an opportunity to discover skills, develop a better understanding of their grief, and help them preserve positive memories of their loved one.
With hope for healing,
Camp Comfort Staff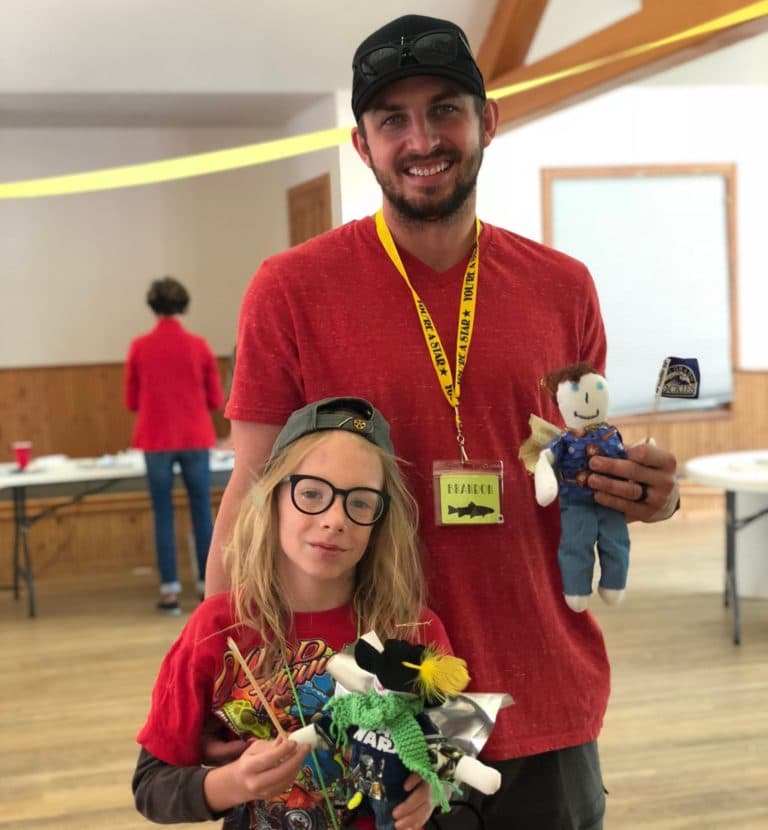 A Special Colorado Camp That Helps
Heal Heartbreak
Camp Comfort offers children a supportive environment where they can gain an understanding of grief and loss. Children learn ways to cope with their grief through workshops and activities, building skills that will help them now and throughout their lives. 
Grief workshops are balanced with recreational activities like swimming, hiking, and fishing so children feel free to have fun and just be kids. All activities are supervised by trained counselors, staff, and volunteers.
All activities are supervised by trained counselors, staff, and volunteers.
Thanks to our generous donors, everything at Camp Comfort is free for all children including meals, snacks, lodging, and recreation. We do require a $25 deposit per child to hold their spot.
To download our CAMP COMFORT brochure (PDF), please refer to the below link:
Stories from Camp Comfort
To see the difference Camp Comfort is making in the lives of Colorado children, watch our story.
APPLY TO CAMP COMFORT!
Due to the way the application is set up, it must be completed in one sitting.
Thank you!
Find Out More About Camp Comfort
Interested in finding out more about Camp Comfort? Please give us a call at 303-674-6400 or email  Ashley Collins, Program Director.