---
CHP-SW, MA – Hospice Social Worker
Mary has been helping mountain residents and their families navigate the hospice waters since 2008.
"People have a hard time talking about death, yet those that are dying and their loved ones need to talk about it," explains Mary. "Providing people the space to open up and not feel so alone is what I find rewarding."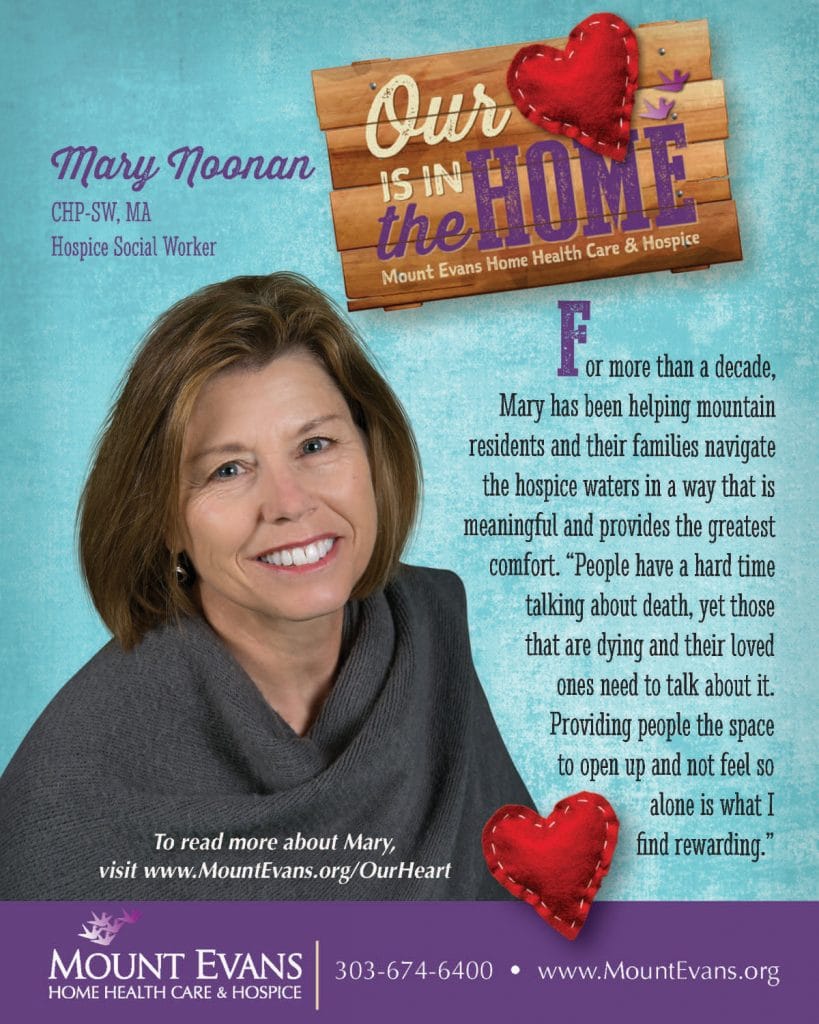 Hospice care encompasses not only the patient's medical condition, but his or her emotional, social, and spiritual health.
"Mount Evans is special because we offer services to people living in the mountains who are often isolated due to illness, but also because of location," explains Mary. "They are so grateful to know that there is someone willing to come and help them in their home. I feel so lucky to work in my own backyard."
As a hospice social worker, Mary understands how serious illness can bring life to a halt, not just for the patient but for their family as well. Financial, legal, and insurance issues often place extra stress on the patient and their caregivers when they are least able to cope. Mary is able to help ease that burden.
"Specifically, I focus on what it means in their day-to-day lives over time including the logistics and practical aspects, as well as the emotional aspects of having a loved one die. I'm part of a team that helps to put all the pieces together for each patient in a way that is meaningful to them and provides the greatest comfort."