---
Registered Nurse
Kristen Bailey loves working as a hospice nurse in the mountain area. She joined the Mount Evans team four years ago. "Being local, I am not afraid to go out in the snow in the middle of the night to attend to someone in need. It feels good to be able to give back to the community that has become my home for the last 14 years."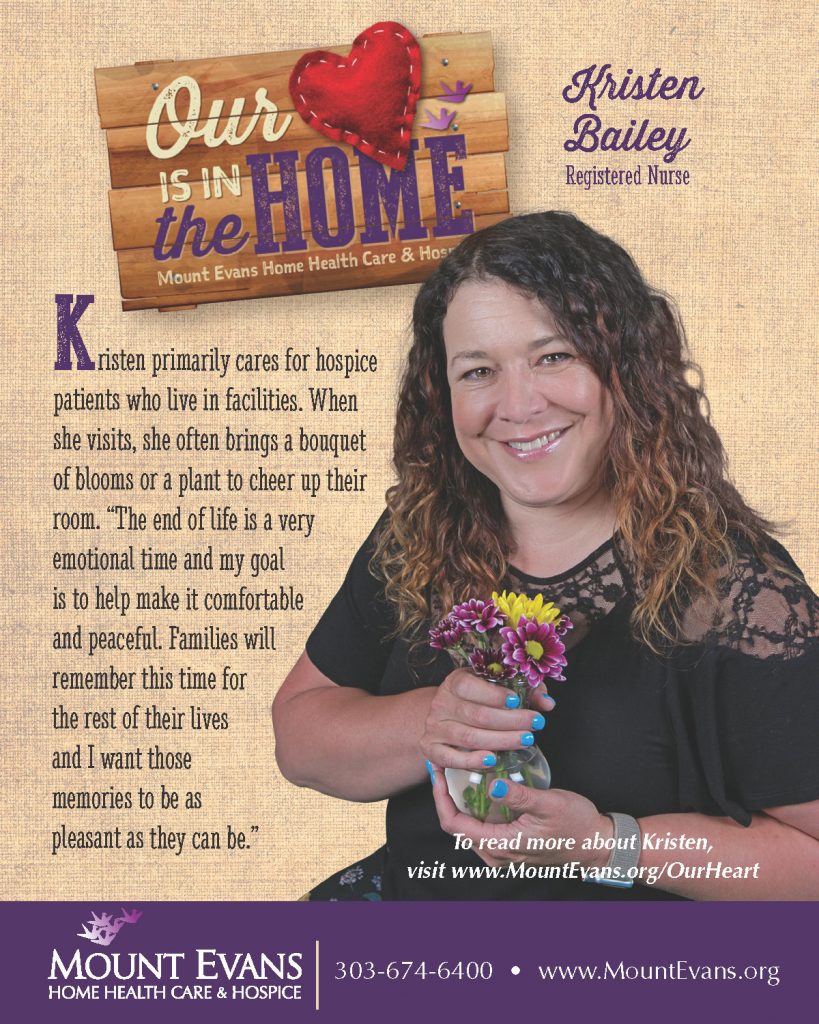 Kristin primarily sees hospice patients with a focus on our patients who live in facilities. She's able to provide extra support and symptom management for end-of-life care.
"The end of life is a very emotional time. I find it rewarding to help make the end of life comfortable and peaceful. Families will remember this time for the rest of their lives and I want those memories to be as pleasant as they can be. Every patient and family has different needs and different things that they need to work through. It's an honor to be a part of that."
Hospice nursing is more than a job, it's a calling that often requires dispensing equal doses of love and medical care. For Kristin that often means bringing a bouquet of blooms or a plant to cheer her patients.
"Working for a non-profit is so much different than working for corporate medicine. We have a great team that really cares about each patient as an individual. I've been a nurse for 24 years and have done many different things. I feel like working for Mount Evans is what I've been looking for all along. I'm able to really take care of people in a way that I haven't had a chance to do before."